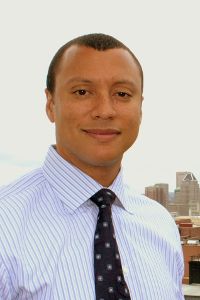 Lunenfeld- Tanenbaum
Research Institute
Mount Sinai Hospital
Joseph and Wolf Lebovic Health Complex
600 University Avenue
Toronto, Ontario
M5G 1X5
Tel.: 416-586-4800 ext.8245
► Web of Science Researcher ID
J-2328-2016
Dr. George S. Charames
ASSOCIATE MEMBER
Dr. George Charames is the Director of the Advanced Molecular Diagnostics Laboratory in Mount Sinai Hospital's Department of Pathology and Lab Medicine, and Assistant Professor in LMP at the University of Toronto. The diagnostic lab performs a wide range of diagnostic tests for a multitude of disorders including hereditary breast and ovarian cancer, Lynch Syndrome and Familial Adenomatous Polyposis, as well as other cancers and conditions.
He holds a PhD from the University of Toronto and undertook postgraduate training in clinical molecular genetics at the Johns Hopkins Unversity School of Medicine.
Dr. Charames has implemented Next Generation Sequencing technology in the molecular diagnostic lab for the detection of genes (BRCA1/BRCA2) associated with hereditary breast and ovarian cancers (HBOC). One of his interests are to expand this high-throughput genomic sequencing methodology for HBOC and other hereditary cancers by the examination of other clinically actionable genes based on the family history profile. In addition, Dr. Charames is interested in the development of novel genomic approaches for the application to other areas of genetic medicine, including pharmacogenomics.
Dr. Charames has established strong collaborations with experts in the field of proteomics and biomarker discovery. His research interests are to identify novel biomarkers in breast cancer diagnostics and prognostics, through the use of state-of-the-art mass spectrometry technlogies. His objective is to improve upon current strategies, while providing a more sensitive and non-invasive alternative for breast cancer patients.
At a Glance
Director, Advanced Molecular Diagnostics Laboratory and Assistant Professor, Laboratory Medicine and Pathobiology
Uses cutting edge proteomics and genomics technologies to improve diagnosis of breast, ovarian and colorectal cancers and other diseases
Major Research Activities
Dr. Charames' research interests are in the development of genomics and proteomics strategies for the improved clinical diagnostics, with a special focus in breast, ovarian and colorectal cancers. His translational research approach aims to use highthroughput genomic sequencing, in addition to proteomics and biomarker discovery technologies, to improve individualized medicine.