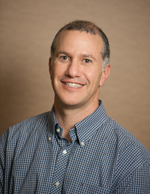 Lunenfeld-Tanenbaum Research Institute
Mount Sinai Hospital
Joseph & Wolf Lebovic Health Complex
600 University
Toronto, Ontario
M5G 1X5
Tel.: 416-586-4800 ext.8236
► Web of Science Researcher ID
B-4183-2008
Dr. Mark S. Silverberg
SENIOR INVESTIGATOR
After graduating from the University of Toronto, Faculty of Medicine in 1992, Dr. Mark Silverberg completed his internal medicine and gastroenterology training in Toronto in 1997. He then obtained a PhD studying the genetics of inflammatory bowel disease in 2002 at the Samuel Lunenfeld Research Institute of Mount Sinai Hospital. He is currently a Professor and Clinician Scientist in the Department of Medicine and holds the Gale and Graham Wright Research Chair in Digestive Diseases. He runs a laboratory based at Mount Sinai Hospital and the Lunenfeld-Tanenbaum Research Institute investigating the causes of inflammatory bowel disease (IBD).
His research program has been funded by grants from the National Institute of Diabetes and Digestive and Kidney Diseases (NIDDK/NIH), Canadian Institutes of Health Research (CIHR), Crohn's and Colitis Canada (CCC) and the Crohn's and Colitis Foundation of America (CCFA). His laboratory has focused on identifying susceptibility genes for IBD and to explain the contribution of genes and other biomarkers to its etiology and clinical course.
More recently he has expanded his program to study the relationship between serum immune responses, gene regulation and the host microbiome with genetic susceptibility. He has made significant contributions to the discovery of genes related to Crohn's disease, ulcerative colitis and paediatric IBD. He also has made major contributions to clinical IBD research in the field of phenomics, classification of IBD (The Montreal Classification) and as well as in optimal use of biologic therapy and therapeutic drug monitoring.
Dr. Silverberg has taken leadership positions on several international collaborative efforts with the goal of expediting scientific progress in the field of IBD. These include the International IBD Genetics Consortium, the NIDDK IBD Genetics Consortium and the CCFA Microbiome Initiative. Dr. Silverberg is also currently the Director of the Advanced IBD Fellowship Program at MSH and co-director of the Canadian GI Fellows Program in IBD.
His current projects are directed toward understanding the relationship between the microbiome in the digestive tract and host genotype allowing more insight into the role of diet and how food may trigger or exacerbate IBD. Ultimately he hopes to develop tools that will allow clinicians to better predict who may develop IBD and to identify high-risk patients so that a more personalized approach to treatment based on patients' unique genetic and bacterial signatures may be employed. Dr. Silverberg also runs a large clinical practice focused on IBD at Mount Sinai Hospital.
At a Glance
Dr. Mark Silverberg is a gastroenterologist at Mount Sinai Hospital and a researcher affiliated with the hospital's Zane Cohen Centre for Digestive Diseases and the Lunenfeld-Tanenbaum Research Institute.
He holds the Gale and Graham Wright Research Chair in Digestive Diseases.
Dr. Silverberg conducts leading-edge research to discover genetic markers and other biomarkers related to IBD, to allow more personalized approaches to its treatment.
Dr. Silverberg's findings will provide critical information for advancing diagnoses and treatment plans for patients affected by IBD.
Major Research Activities
Dr. Silverberg has co-led major international projects designed to identify genetic markers associated with ulcerative colitis and childhood-onset IBD. This research follows previous projects that have identified important genes related to adult-onset Crohn's disease. His ongoing work is focused on characterizing environmental variables and how they interact with an individual's genetic background to cause IBD. Specifically, his lab is elucidating the composition of the microbiome of the digestive tract in phenotypes such as pouchitis and primary sclerosing cholangitis as well as other forms of IBD. He is also exploring how dietary factors affect gut bacteria and how this may trigger IBD or lead to disease exacerbations. His lab plays a major role in the activities of the NIH/NIDDK IBD Genetics Consortium, an international group of scientists and physicians, leading efforts to understand the mechanisms that lead to intestinal inflammation.